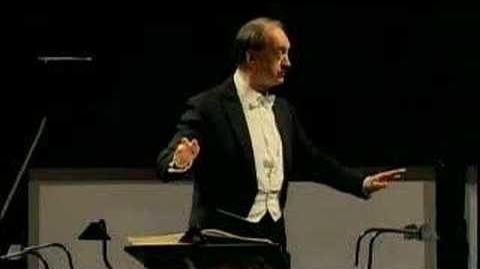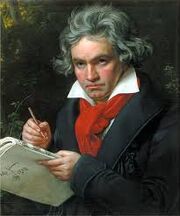 Ludwig van Beethoven lived from 1770-1827. During his life he created numerous pieces that pushed the boundaries and possibilities of traditional music. He was "the first musician to make a living almost exlusively through composition." (A History of Western Music, Burkholder)
Section heading
Edit
Write the first section of your page here.
Fidelio was Beethoven's one and only opera. Originally produced under the name Leonore it unsuccessfully premiered in Vienna as a 3 act opera. It was later shortened into 2 acts with spoken dialogue and renamed Fidelio. After several revisions it was finally successful in 1814.
Ad blocker interference detected!
Wikia is a free-to-use site that makes money from advertising. We have a modified experience for viewers using ad blockers

Wikia is not accessible if you've made further modifications. Remove the custom ad blocker rule(s) and the page will load as expected.